Going Traveling: Spain Spring 2015
Hola,
Good afternoon everyone. I'm just about to leave for the airport which will begin the 2015 edition of my trip to Spain. The flight leaves at 4:00 PM.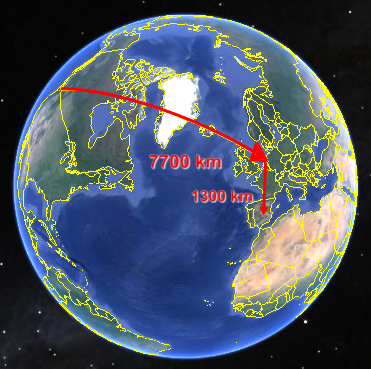 Vancouver to Spain with KLM
I will be travelling this year by myself as my brother Jim has some previous commitments here in Vancouver and is not able to make the journey. It will be my first adventure on my own to Europe so it should prove interesting. I will be visiting the same cities as last year mostly due to the fact that I will be solo and am fairly familiar with the local transportation systems and how to navigate through most of the cities I will be staying in.
For those of you who were with me last year on this trip I do hope we can discover some new things as well as visiting some of the old. I will try this year as well to try and give you an idea as to what some of my expenditures will be along the way.
My first leg will be this Sunday afternoon. Here are the details;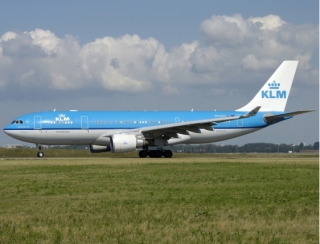 KLM to Amsterdam- 9 hour flight 3 hour layover in
Amsterdam, then KLM again to Madrid-2 hour flight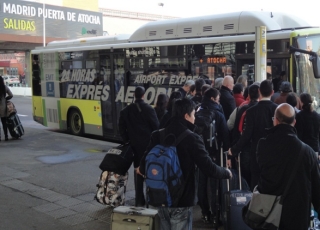 Shuttle bus Madrid Airport to Atocha Train Station-30 min.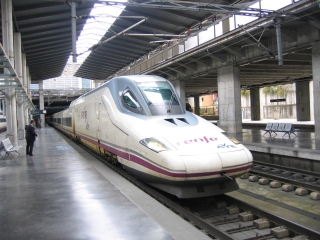 Atocha Train Station for high speed rail to my first hotel in Cordoba-2 hours by rail
Total first leg on the road to get to Cordoba with everything falling into place and all connections on time approximately 17+ hours.
Here is the total itinerary;
Cordoba April 6-9
Seville April 9-13
Granada April 13-20
Marbella April 20 -28
Hopefully I haven't missed anything. I'm sure we will find out soon enough. Keep your fingers crossed and let's hope for some great weather. See you in Spain.
As always, Don
Posted by don green at 14:48 in Vancouver
Mosque and Cathedral: 2 for 1
Good morning! So far, so good! Today's destination is the
Catedral de Nuestra Señora de la Asunción in Cordoba, Spain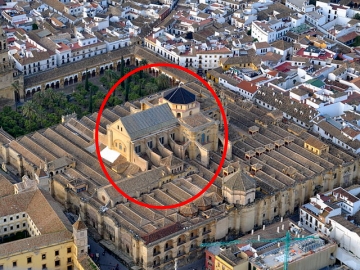 An Unexpected Catholic Cathedral constructed in the middle of a mosque!
This is one of the main reasons why I made a return trip to Cordoba. I visited here last year with my brother and had to come back while I was in Spain to experience this beautiful, but still unexpected, structure once more.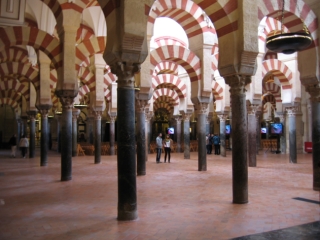 The original mosque structure from 600AD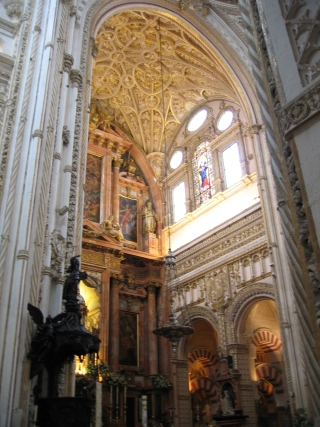 A complete Catholic Cathedral constructed in the middle of the Cordoba mosque in 1236AD
It was originally built around the year 600. The Muslim and Islamic community considered it their own from 784-1236. When the Christians took it over and built their Catholic Church Cathedral in the middle of this structure it was around the year 1236. It has been in their possession ever since. The Muslims of this area are still requesting permission from the Spanish Government to be able to return here for prayer service but so far that request has been denied.
It is a beautiful thing to see in person if you are every in this part of the country. Enjoy the view.
Don
Posted by don green at 00:31:48 in Madrid, Spain
Saturday, April 11, 2015
Arriving! Los Patios - Room #6
Good day,
When I decided to make the journey to Spain this year part of the equation that allowed me to do this was to keep the major expenses down to a minimum by trying to be practical and thrifty at the same time.
The hotels that Jim and I stayed in last year were all booked so a new venue not familiar to myself or Jim became the order of the day. I chose Los Patios for basically two reasons, price and location. A cab ride to here from the train station would cost you about 12 Euros. I walked it in 20 minutes. Remember it is all about the total savings over the entire length of the trip. The other factor for me was it was right across the street from the largest attraction in town here The Mosque of Cordoba. I visited it last year but a return trip was required to see it again. From here I didn't need to rely on taxis or city buses to get around. All the major venues that interested me were all within walking distance.
When you visit the mosque the price for a ticket is 8 Euros. It is open from 10:00 onwards. Now here is the bonus part. You can visit here for one hour from 8:30-9:30 for free. There are a lot less people here so you don't have to fight with the large crowds during the day. Perfect for photographers. Visit it twice over two mornings and you will have seen it all.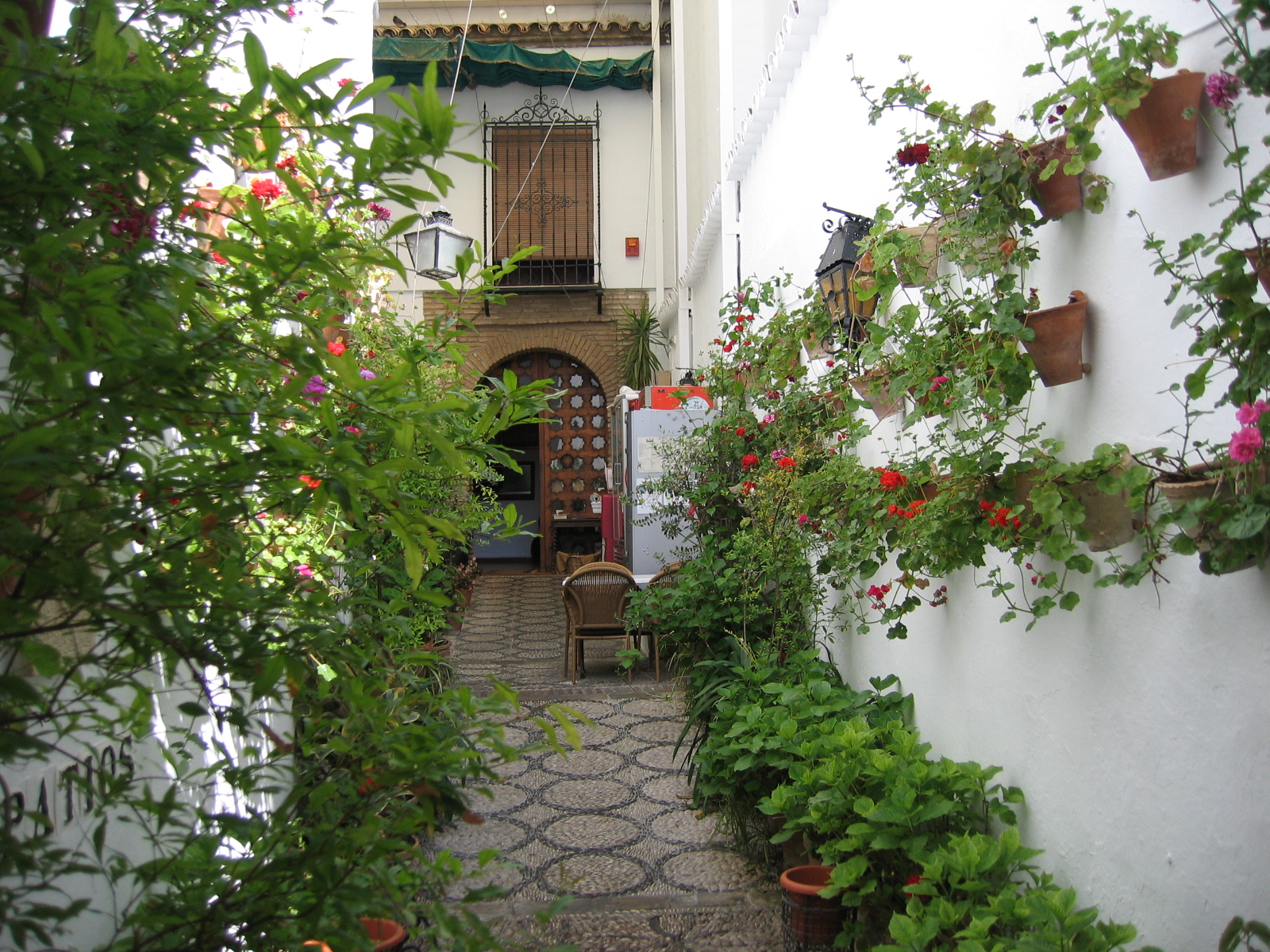 Los Patios - A very small hotel
The hotel itself is fair for the price. I paid 125 Euros for a 3 night stay. Remember location, location, location. The photo shows the entrance to the hotel and the courtyards that surround the different rooms.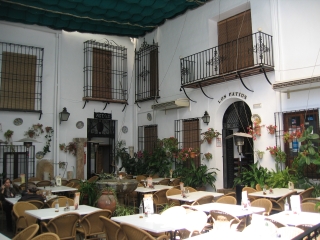 Rooms around a courtyard
The rooms are designed around two small courtyards that also serve as the restaurant side of the business.
My room is small but is just right for my particular needs. It comes with a single bed and private bathroom which is a must for me. Getting picky I guess in my old age.
There are a million hotels in this city. It depends on when you come to Spain what the availability will be like for the time you want to spend here. Some weeks are wide open for accommodations while other times everything is full. April or September are the best months to pay a visit unless you like 40 degree heat in the summer. There are a lot of people here this week. Two full days is plenty of time to see everything in Cordoba.
To sum things up this little hotel was the right price for me in the best location available at the time of booking. Would I stay here again though? Probably not.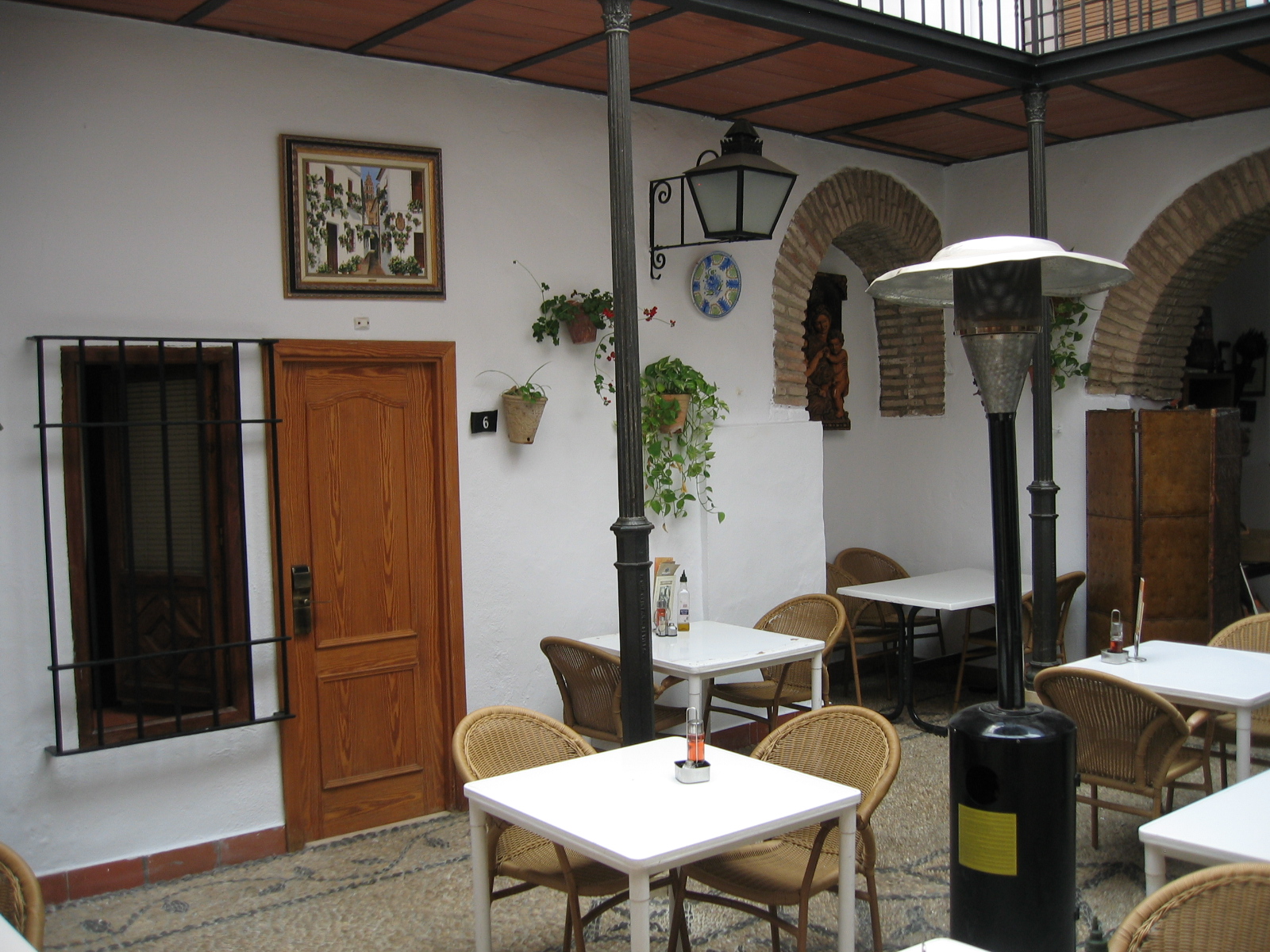 The door in this picture is the door to my room #6!
Thanks as always, Don
Posted by don green at 00:31:48 in Cordoba, Spain
Crunching the numbers: 1 Euro = $1.40 Canadian
Hello,
In my previous e-mail I wanted to share with you all what kind of costs are involved in taking a trip like this to Spain. Hopefully one day you would possibly consider making the journey yourself.
This is how much we spent to get to Cordoba:
Airfare was $920.00 Canadian. That is all taxes in return. When I planned and booked this trip in February the cheapest online fare on the KLM website was $880.00. As you know the earlier the booking the better the rate. In the summer you will pay between 1500-1800 Canadian to get here.
Last year when Jim and I arrived in Madrid the cab ride to the main train station was a 40 Euro fare. Do the math with today's exchange rate and you are at 56 Canadian. I did some checking online this year and found that a airport shuttle bus runs the exact same route in the same amount of time for a flat fee of 5 euros.
Again last year Jim and I paid 62 Euros each for the two hour high speed train ride to get us here to Cordoba. I researched the Renfe (Spanish Rail System ) information and found out once you reach 60 years of age you can purchase a seniors discount card for 5 Euros which is good for one year and a 40% discount off all fares and classes of service. The only trick is you must buy the discount seniors card in person. So after getting the card yesterday when I arrived my now discounted rail ticket on the same train as last year only cost me 37 Euros. You can book online from Vancouver and sometimes even get a better rate than what I have shown but if your flight is delayed or you are late yourself to the station you will eat the cost of that ticket.
You must not forget travel insurance. This is something you should always carry. For me with no pre existing conditions the best rate was at London Drugs for 24 days coverage with 10,000,000 liability and no deductible for 94.00. That is pretty much what it cost me to get here so far. Not to bad actually. I think I might have saved just enough for a sandwich and a small glass of wine for my dinner tonight. Be good and have a great day.
Don..
Posted by don green at 00:31:48 in Cordoba, Spain